select a course


DSAT Gasblender

DSAT TecRec Diver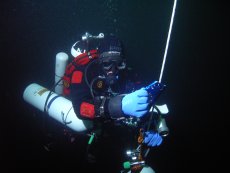 DSAT Trimix Diver

This is going to be
very technical indeed. sharkforce.at is one of a the very few in Austria to offer all of the DSAT TecRec program. This means technical diving on a very high level - actually we are going quite deep.
Are you up to the challenge?



Course materials
DSAT course material has the same superior quality you know from your PADI courses. There is even a very entertaining DVD and of course everything is in english.